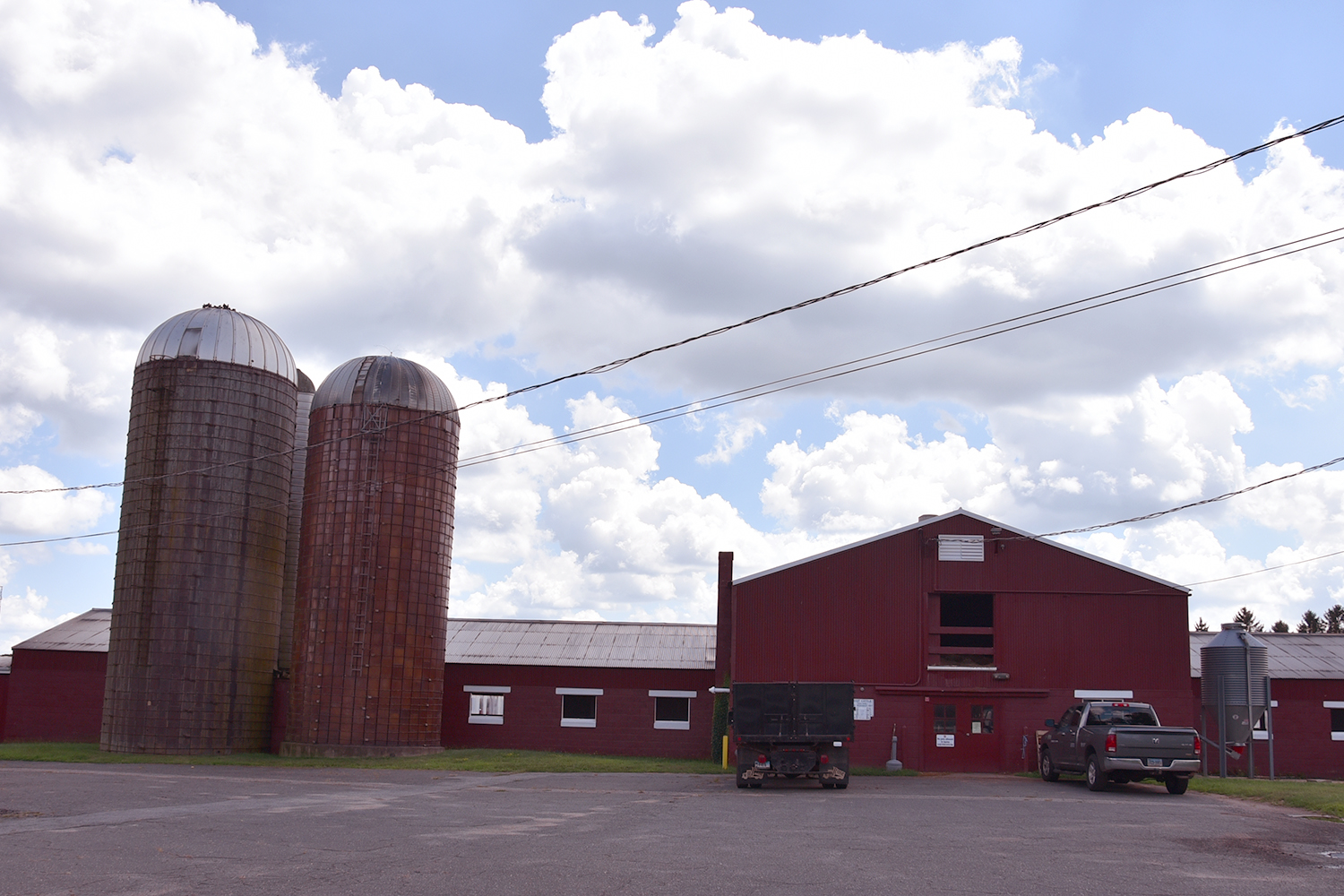 Livestock Unit I
Livestock Unit I houses the beef cattle and sheep herds used in the UConn Department of Animal Science's teaching, research and extension programs.
The beef herd includes Black Angus and Hereford (red and white) cattle. Compare the stocky, compact beef cattle, grown for their muscle, with the angular dairy cows you'll see at the top of Horsebarn Hill.
If you see sheep with colored spots on their rumps, they are ewes (female sheep) that have been bred. The rams (male sheep) each wear a harness holding a crayon block that marks the ewes he mounts.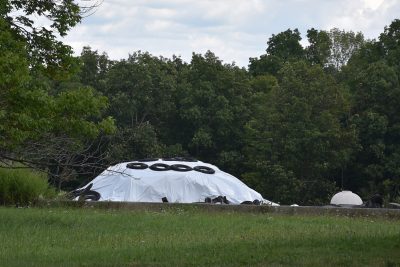 Corn and grass silage
Near Livestock Unit I, you may see large piles covered with heavy white plastic. This is silage, chopped corn or chopped grass that is undergoing fermentation or is being stored after fermentation. This preservation of corn and grass as silage allows feed sufficient for a whole year to be produced during the growing season. Silage has greater nutritional value than dried corn and dried grass (hay) and requires less storage space than hay.