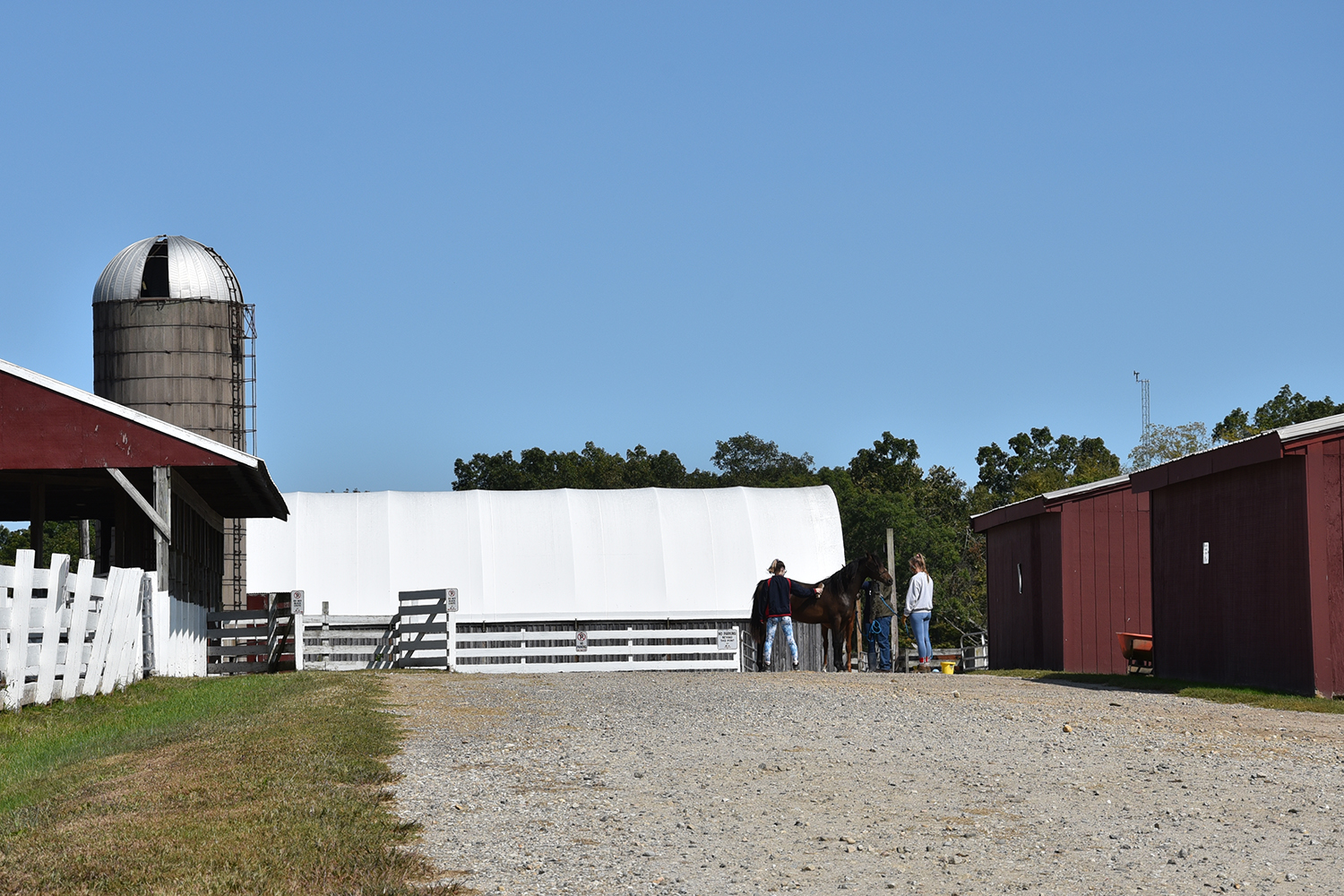 Horse Unit II

Horse Unit II was originally built as a cattle research facility but now serves as the Department of Animal Science's equine teaching and research laboratory. It has a classroom, artificial insemination lab, isolation stalls and an office. Outside Horse Unit II are specially designed paddocks, run-in sheds for weather protection and pastures for stallions, pregnant mares, foals and resting horses.
Horse Unit II is closed to the public to allow mares a quiet area for foaling.
Read about the Department of Animal Sciences' horse programs.