In all types of weather and at all times of day, the top of Horsebarn Hill provides magnificent views of the Storrs Campus and the forested hills of northeastern Connecticut.
Houses for Birds
Bluebird boxes (photo at right) are maintained by the College of Agriculture, Health and Natural Resources' chapter of the Wildlife Society. Kestrel houses are maintained through a partnership between the American Kestrel Northeast Region 2 Nest Box Program and Department of Animal Science farm staff.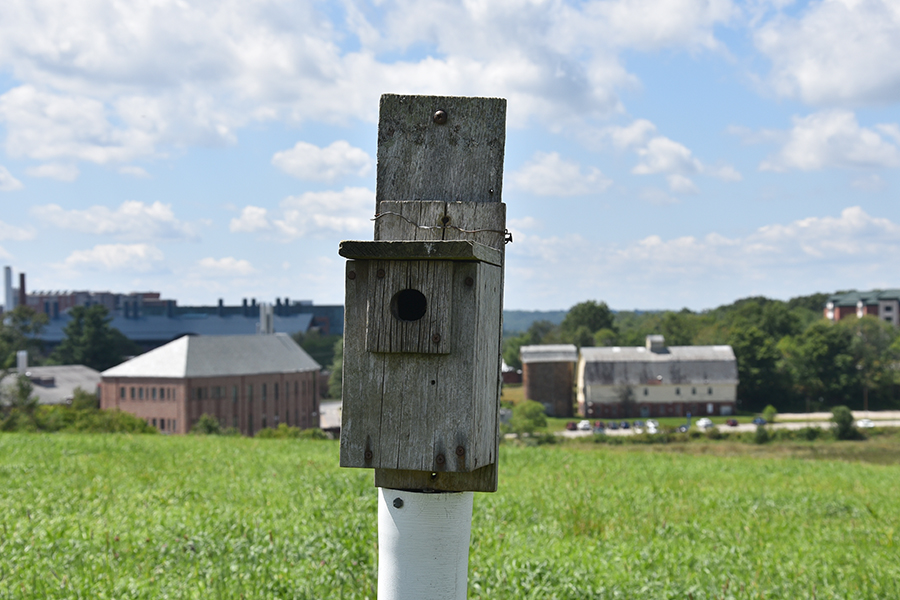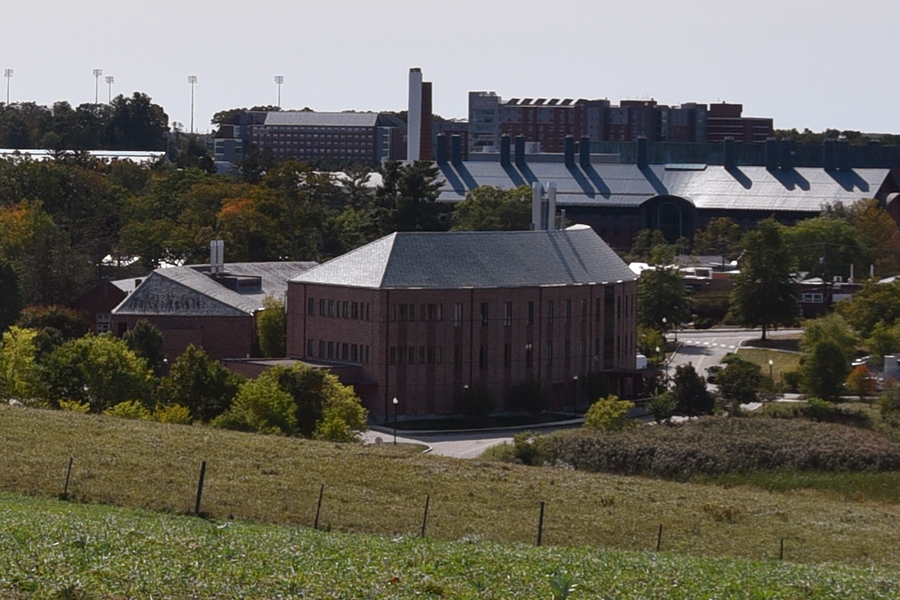 Agricultural Biotechnology Building
The Agricultural Biotechnology Laboratory (ABL, or, as it is affectionately known, the Big Banana) houses the College of Agriculture, Health and Natural Resources' research programs in plant and animal biotechnology.
Advanced Technologies Laboratory
The Advanced Technologies program (ATL, or the Little Banana) houses incubator space for University of Connecticut collaborations with partners in industry.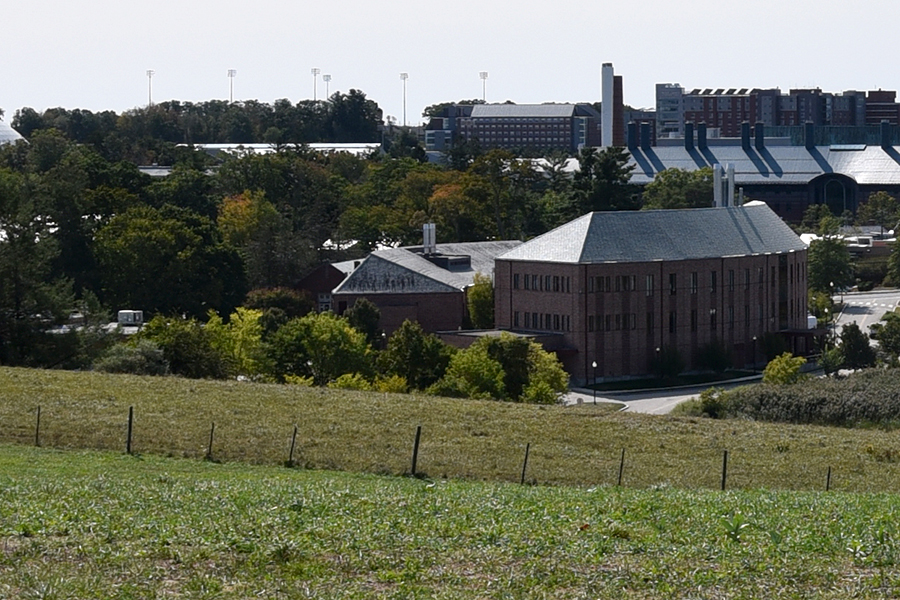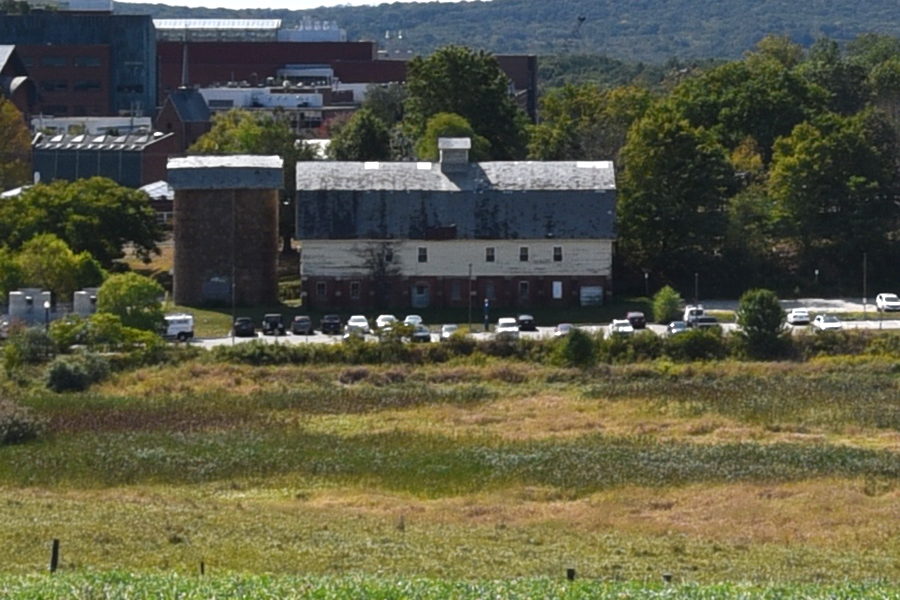 Yellow Dairy Barn
Built in 1911, the Yellow Dairy Barn housed the Department of Animal Science's dairy cows. It has been architecturally stabilized, but it no longer houses animals.
Poultry Unit
The Poultry Unit is a mix of modern and traditional poultry houses that support the Department of Animal Science teaching, research and extension programs in poultry science. The Poultry Unit currently houses commercial flocks and several varieties of show birds. Eggs are sold at the UConn Dairy Bar. For biosecurity reasons, the Poultry Unit is not open to the public.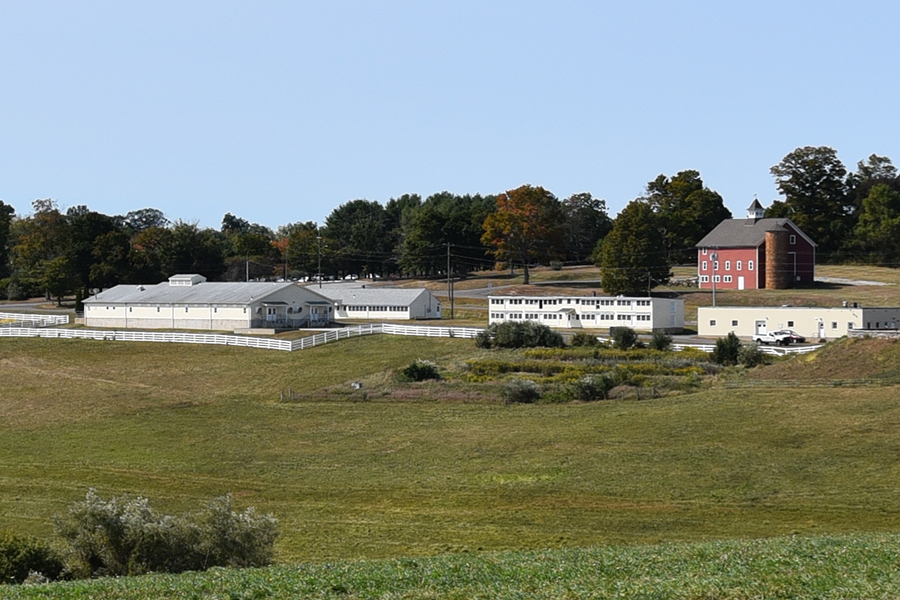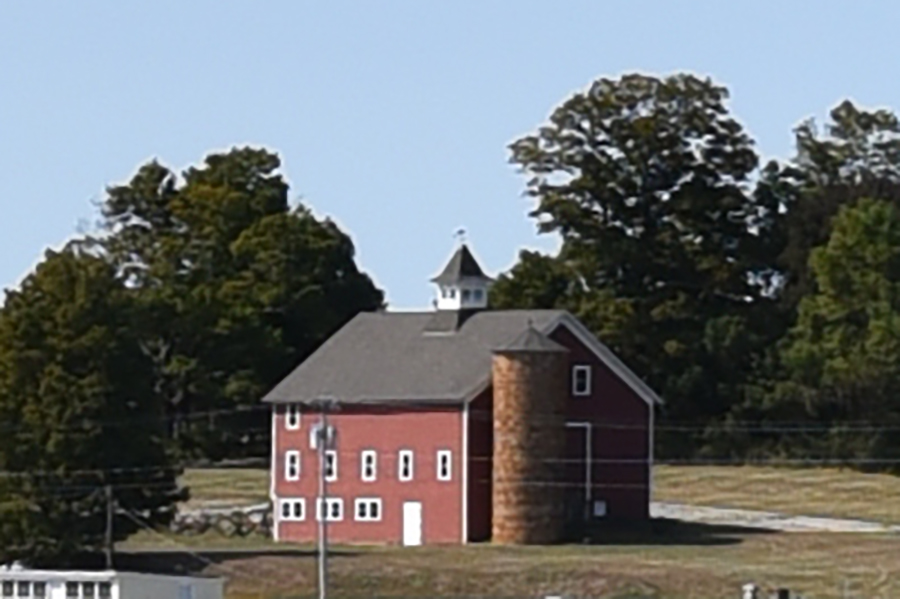 Jacobson Barn
The post-and-beam Jacobson Barn, also known as the Farwell Barn, was built in about 1870. The barn is on the Connecticut and National Registers of Historic Places. The barn does not meet the needs of modern agriculture, and after many years of disuse, in 2003 it was architecturally stabilized and the exterior was restored by a firm specializing in historic preservation. The barn is not open to the public, but it's a popular backdrop for wedding, graduation and prom photos.