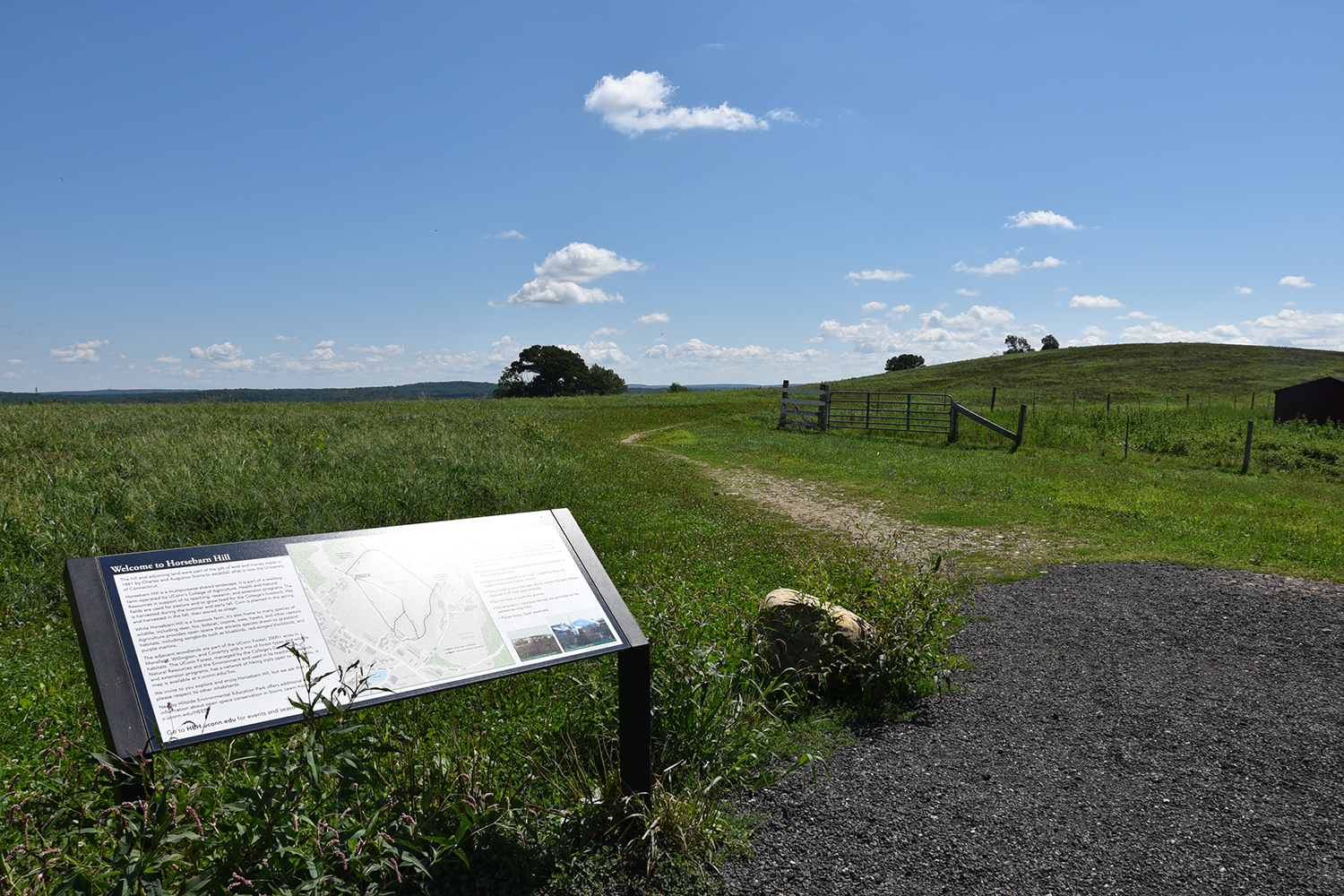 Horsebarn Hill and the College of Agriculture, Health and Natural Resources
Horsebarn Hill and the surrounding UConn Forest are managed by faculty, staff and students in the College of Agriculture, Health and Natural Resources for use in the college's teaching, research and extension programs.
CAHNR has its roots in the original Storrs Agricultural School established in 1881 and is the oldest of UConn's schools and colleges. Today, CAHNR is home to eight academic departments and the Department of Extension. Fields of study in CAHNR include animal science, plant science, environmental and economic sustainability, natural resources management, human and animal health and nutrition, food, and healthy and resilient communities.
As you explore Horsebarn Hill, please remember that this serene but complex environment is a working farm and wildlife habitat. Please keep keep all dogs on leash and out of the pastures, and please pick up their waste. No dogs or people are permitted in the pastures. Please obey all posted signs and respect the other inhabitants of this special place.